Winter Pool Sessions at Salendine Nook High School Pool have returned! Click on the picture to book now! More info below.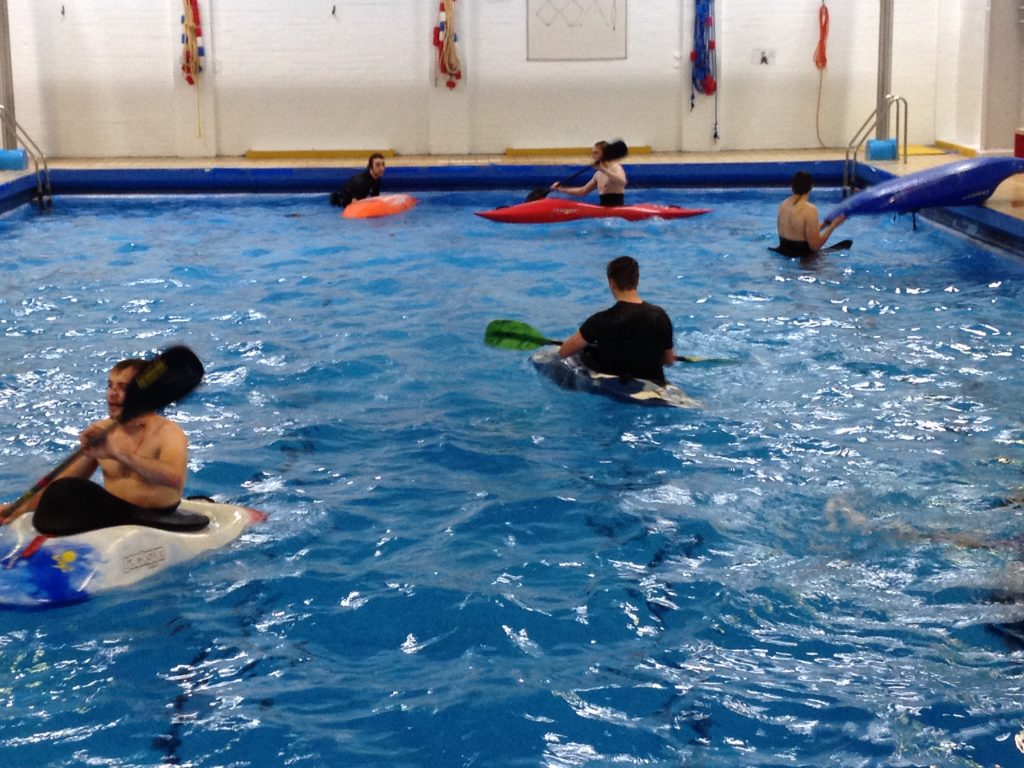 Our pool sessions will be available from October 2019 to March 2020
Courses run on Thursday evenings between 8pm and 9pm and 9pm and 10pm and cost £40 for a block of 5 lessons – there's a £5 winter membership fee for non-members. These courses are for beginners learning to paddle and for those that would like to learn to roll.
You can book on to the blocks 3 and 4 of pool sessions in the New Year by clicking HERE.
Also a limited number of Pay & Play sessions are available to members on the remaining 9-10pm sessions of block 2 – click the link above to book these.
Want some more information? Please send an email to chair@halifaxcanoe.org.uk