British Canoeing are looking for volunteers to help at the Freestyle World Cup in Nottingham between 9-12 July 2020 – an opportunity to help and get up close to the action.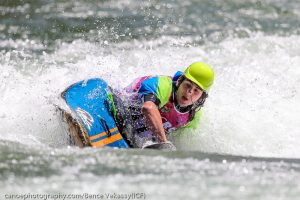 The competition days for the event are 9-12th July 2020 with set-up beginning from the weekend before. Some volunteers will only be required on site for competition days, others may be needed throughout the week.
To apply to be a volunteer at the event, please complete the form here.
There are lots of different roles available. To find out more about how you can get involved click here.
Interested in supporting on water safety at the World Cup? In return for volunteering at the event we can offer you a free place on our stadium water safety course on Sat 21st March at Holme Pierrepont. Please email volunteers@britishcanoeing.org.uk to arrange a place.
We will be reaching out to all our volunteers in the coming weeks to confirm roles. Any questions, please email volunteers@britishcanoeing.org.uk