Warley Moor Reservoir – Fly Flatts (location) 
Saturday 25th September, 1pm—4pm
Welcome to #shepaddles 2021. This initiative is run by British Canoeing (BC) to address the gender imbalance of members throughout the country. BC recognises that women have different requirements when it comes to paddling.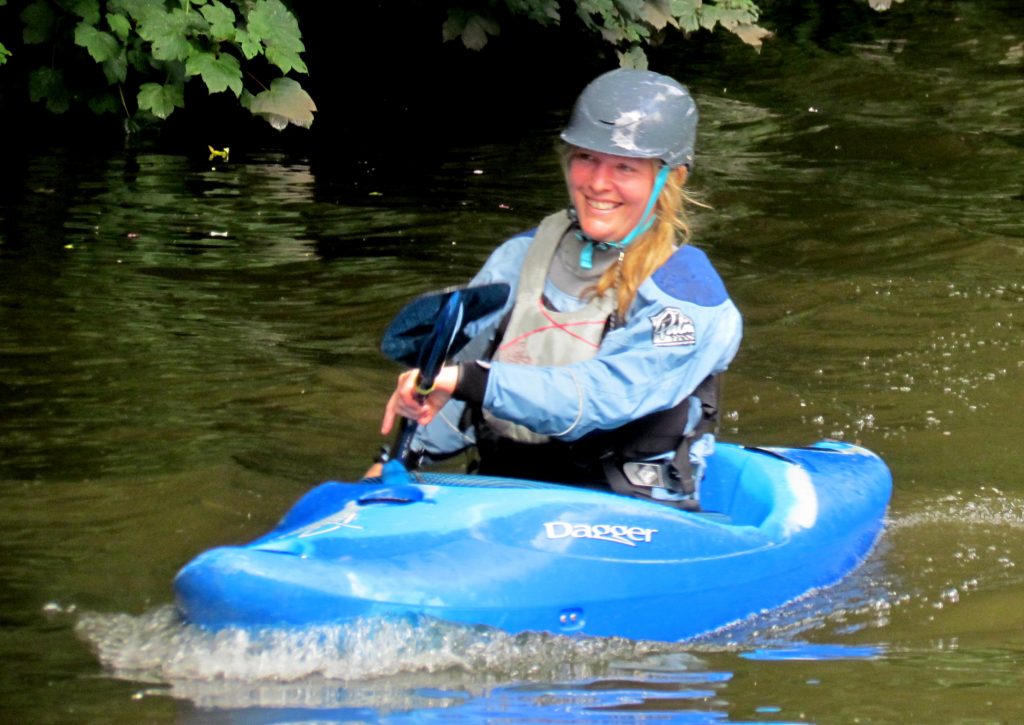 Halifax CC's #shepaddles Club Champion is Jude Forbes who along with our Chair Liane, coaches Sarah, Victoria, Jane and Suzanne and other women paddlers who are all passionate about encouraging other women.
All our members love see other paddlers progess but …. this event is to encourage women and girls to be out on the water!
For more information on the #shepaddles scheme visit: www.britishcanoeing.org.uk/news/2019/shepaddles-spread-the-love
What sessions are available?
Each session will be 90min with options to suit those completely new canoeing and for those with some experience.
Taster sessions will be in a small group to make sure you get plenty of help and support.
Sessions might be amended to suit those booked on or to adapt to the weather conditions on the day.
Beginners taster sessions:
We'll give an introduction to the equipment, how to use it, and a chance to ask any questions you may have. Then its time to get afloat and have a go. We will have a variety of boats for you to choose from in a small area close to shore.  Two sessions are available:
Session one – 1:00pm – 2:30pm (please arrive for 12:45)
Session two – 2:30pm – 4:00pm (please arrive for 2:15)
Intermediate paddlers
This is for members and other paddlers who already have some experience but want to join in with our #ShePaddles event – two options are available:
Session one – 1:00pm – 2:30pm – A led trip around the reservoir (please arrive for 12:45)
Session two – 2:30pm – 4:00pm – A fun games session to improve boat handling without you realising. Expect to get wet (please arrive for 2:15)
All our sessions will be led by our qualified volunteers coaches or leaders and assisted by other volunteers who have years of experience.
There will be support crew on the water to help with any capsize, questions etc…
How do I Book?
Head over to our website events list: https://webcollect.org.uk/halifaxcanoeclub
Spaces are limited, please book to avoid disapointment.
FAQs
We'll send more details out to everyone booked on to the sessions, but these should answer most questions.  Need to know more –  email Jude on seakayak@halifaxcanoe.org.uk.
What do I wear?
Wetsuit or synthetic sportswear, windproof outer layer, old trainers or beach shoes. Indoor changing facilities are available
What should I bring?
A change of clothes and shoes for after your session, hat, a towel, a waterproof bag, (for taking wet gear home) cash for snacks, contact details.
Is this for me?
If you are female or identify as female then yes. Ideally you should be able to swim 20m but if not just let us know and we will take even more care of you. Everyone will be wearing a buoyancy aid. This will assist you to remain afloat but it is not a life-jacket. Lifejackets enable you to float face-up even when unconsciouss. This is not necessary in our conditions.
How much will it cost?
Halifax Canoe Club are not charging for the activities or use of equipment. All our coaches and helpers are here on a volunteer basis.
Will there be a shop for food and drinks?
Yes we will have tea, coffee, confectionary and a bbq.
Can I bring a friend or relative?
If they wish to take part they must be booked on. This event is for women and girls aged 8 years and over. Men and boys are welcome in a supporting, spectating capacity.
Will all the volunteers be female?
No, but the male volunteers are all very friendly. The current female membership in British Canoeing is 27% and this is reflected throughout the country. Our volunteers are very knowledgeable and it would be a shame to decline their expertise based on gender. The Club have other female paddlers and coaches but they may be at a paddling event elsewhere.  If you wish to be led by a female volunteer please let us know.
How do I book?
Head over to our website events list: https://webcollect.org.uk/halifaxcanoeclub
Spaces are limited, please book to avoid disapointment.
If I enjoy it how can I get involved regularly?
If you would like to know how to paddle with us on a regular basis please go to the Halifax Canoe Club Website on www.halifaxcanoe.org.uk. Our outdoor beginners sessions will run in Spring 2022, however our indoor pool sessions will begin October 2021 and run through to March 2022.
What if the weather is bad?
Come dressed for it! We have waterproof tops available for on the water, so a warm fleece under that will be fine.  If it gets very windy or really poor weather we may have to restrict or postpone activities.
What if I need to cancel?
Please let us know so that we can offer the place to someone else and it stops us from wondering if you can't find the reservoir!
Can I bring my dog?
Due to sheep and wildlife in the area, dogs should remain at home.
Can I shower after the session?
The sailing club are in the process of renovating the showers so unfortunately not at the moment.
Where is Warley Moor Reservoir?
North or Halifax, abouve Wainstalls – direction are here on the sailing club website.
Can I get there on public transport?
Buses go as far as Wainstalls. It is then a 2 mile walk on a country road.
Can I bring my children?
If taking part they must be booked on. We have equipment for children around the age of 8 upwards. Children not taking part must be supervised by a responsible family member or friend.